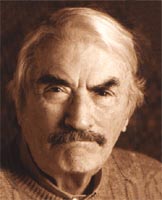 Pecks films read like a list of greatest film made last centure, namely; Keys of the Kingdom (1944), Spellbound (1945), The Yearling (1946), Gentleman's Agreement (1947), Twelve O'Clock High (1949), The Gunfighter (1950), David and Bathsheba (1951), The Snows of Kilimanjaro (1952), Roman Holiday (1953), Moby Dick (1956), The Guns of Navarone (1961), To Kill a Mockingbird (1962), Cape Fear (1962), How the West Was Won (1962), and The Boys from Brazil (1978). In those films he displayed his versatility tackling various roles, mostly heroic and noble, and occasionally negative like the spectacular Duels In The Sun and The Boys from Brazil.
He was born Eldred Gregory Peck on 5 April, 1916, in La Jolla, California. He was an English literature graduate at the University of California, Berkeley, when director of the campus theatre, who wanted to cast someone tall for Moby Dick, spotted him. Peck would do the same in the big screen version, John Houston's Moby Dick in 1956, and again - perhaps to honour him - a cameo in the 1998 TV adaptation, which won him a best supporting award in the Emmy Awards, and became his last screen appearance.
He also served as president of the Academy Awards body and was active in the Motion Picture and Television Fund, American Cancer Society, National Endowment for the Arts and other causes.
He was learned to have said, "I'm not a do-gooder," when someone offered a humanitarian award. He continued, "It embarrassed me to be classified as a humanitarian. I simply take part in activities that I believe in."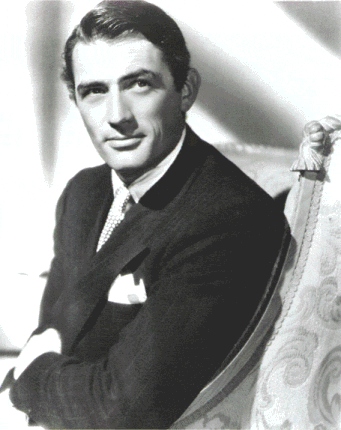 He was a great friend to fans and actors alike. One of his last public appearances was to accept a lifetime achievement award for Golden Globe on behalf of Elizabeth Taylor who was not well at that time.
Gregory Peck himself is not a stranger to awards. After making his film debut in 1944 in Days of Glory, he won his first Academy Award nomination for his second big screen role, playing a priest, in Keys of the Kingdom. He went on to tackle wide variety of roles including soldiers, gun fighters, Biblical figures and romantic leads.
In my 12 OClock High review, I wrote, Gregory Peck was an actor I wanted to be a fan of way before I have really set out watching his films. And I regret that I have not been able to watch all his films, most importantly the one film he will always be remembered and revered for, To Kill A Mockingbird. The movie is simply impossible to get in here.
The huge memorial service at Los Angeles' Catholic cathedral was held after the burial of this legend, and during his funeral service, his eulogy was delivered by Brock Peters, who played the unjustly accused black man in the film, defended by Pecks lawyer, a role that won him the coveted Best Actor Oscar.
"Eldred Gregory Peck. A legend of five decades. How do we start?" asked Peters during the eulogy. "As an actor he left for us a legacy of more than 60 films, significant works that clearly defined his artistry," Peters said.
It is difficult to classify the strength of Gregory Pecks acting. He is neither the method man that inflicted and wound Brando, nor is he the classic 'read the lines and mean it' worker like Bogart. His performance exudes sincerity, and the deep drawl of his voice often invites us into his world. When gorgeous heroine kisses him, I don't feel jealous as often I do with other so-called heroes. He deserves all those heroines, and due to that feeling, the ending of Roman Holiday will leave you empty, mainly because you were with Peck all the way, cheering him on, laughing and crying with him, as it would be at the end. Such is the unexplainable strength of his performance.
Though Peck has not been active in the filmdom the last decade, his presence has always been felt. His influence has been on the big screen, in the works of many decent young actors. His loss will be felt there, but not so in our living rooms. Lets go out there and collect all his movies. He has been generous in that sense. He has left us with those masterpieces for us to enjoy again and again. But still, we are going to miss you, man. We are going to miss you a lot.